Altfest News
Kiplinger: The Right Dividend Stock Fund for You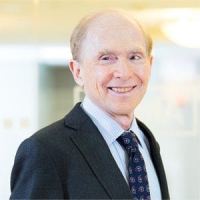 Published Wednesday, January 26, 2022 | Kiplinger.com
In the article titled, "The Right Dividend Stock Fund for You," Dr. Lewis J. Altfest, Ph.D., CFA, CFP ®, CPA, PFS discusses strategies for researching and selecting dividend stocks. The article highlights dividend stock strategies that can increase total return on investment.
Find Stocks With Sustainable Dividend Growth
Zeroing in on dividend-paying companies with solid growth prospects is one way to ensure the payout you're counting on is fundamentally sound and will increase over time.
To find such stocks, "compare funds not just on yield but on total return," advises Lewis Altfest, CEO and chief investment officer at Altfest Personal Wealth Management.
Some dividend-growth ETFs track only companies that have increased their dividend for five, 10 or 25 consecutive years. Other indexes screen for financial traits that show a stock is well positioned to raise dividends consistently in the future.
Read the full article: The Right Dividend Stock Fund for You at Kiplinger.com