We offer a comprehensive, truly objective approach to wealth management.
And we know you by name.
Complimentary Consultation
Approach
How We Can Help
We make it easy for you to invest and plan financially for the life you want. Let us earn your trust.
Learn More
About us
Industry Trailblazers
With over three decades of experience, including recognition by Barron's, the Financial Times and Bloomberg, our team has the expertise and the passion to successfully guide our clients' portfolios through myriad market conditions.
Learn More
Jean Leung
Journalist & Mother
New York City
contact
Share Your Story
Only by placing you at the core of everything we do can we truly meet your needs. We've found that the most successful solutions begin by asking the right questions.
Get in Touch
Drs. Phil and Judy Pfeffer
Scientist and Psychologist, Parents, Grandparents
Warrington, PA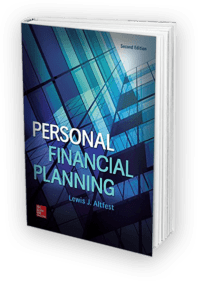 Personal
Financial
Planning

by Lew Altfest
Buy Now
Top 100 Independent Wealth Advisors 2013, 2014, 2015, 2016, 2017, 2018, 2019

America's Top Women Wealth Advisors 2017, 2018, 2019, 2020
Best-in-State Wealth Advisors
2018, 2019, 2020

Best Places to Work for Financial Advisors 2019, 2020