Altfest News
Forbes ranks Karen Altfest in Top 30 "Best-In-State Wealth Advisors" for 2020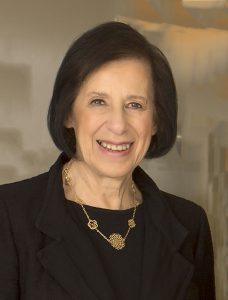 Altfest is excited to announce that Karen C. Altfest, CFP®, Ph.D. has been named to the top 30 of "Best-In-State Wealth Advisors" by Forbes.
With over thirty years of experience, Karen has made her mark in financial services by dedicating her career to the education and empowerment of women. Through a variety of proprietary programs, including her signature Financially Savvy Woman® events, Karen has reminded us time after time of the importance of women's financial literacy.
In addition to her 2020 inclusion, Karen was named to Forbes' 2018 and 2019 list of Best-In-State Wealth Advisors, as well as Forbes' list of America's Top Woman Wealth Advisors in 2017, 2018 and 2019.
*The Forbes ranking of Best-In-State Wealth Advisors, developed by SHOOK Research, is based on an algorithm of qualitative criteria, mostly gained through telephone and in-person due diligence interviews, and quantitative data. Those advisors that are considered have a minimum of seven years of experience, and the algorithm weights factors like revenue trends, assets under management, compliance records, industry experience and those that encompass best practices in their business and in their approach to working with clients. Portfolio performance is not a criteria due to varying client objectives and lack of audited data. Neither Forbes nor SHOOK receive a fee in exchange for rankings. Additional details regarding the criteria and process utilized in formulating these rankings can be found here.