Altfest News
Karen Altfest named to Crain's 2019 "Notable Women in Finance"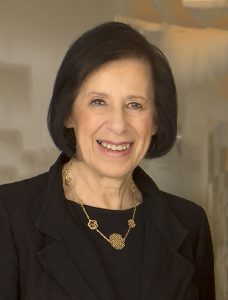 Altfest is happy to announce that Karen Altfest, Ph.D., CFP® has once again been named in Crain's New York Business' inaugural list of "Notable Women in Finance".
Karen's dedication to putting clients first is unmatched, and she is tremendously dedicated to her fiduciary responsibility, placing the highest value on objective, conflict-free advice. Karen is known for her passion for female empowerment and dedication to improving the financial education of women, continuing to pack the house year after year at her Financially Savvy Woman® events.
Karen is also a spirited leader within her community, dedicating her time and direction to a variety of charitable organizations including the New York Common Pantry, which she founded in 1980 to combat hunger.
We are extremely proud to share Karen's recognition among this prominent group of New York's influential financial professionals.
You can read more at this link.