Altfest Insights
Karen Altfest Answers the Financial Questions of an Aging Generation in The Care of the Older Person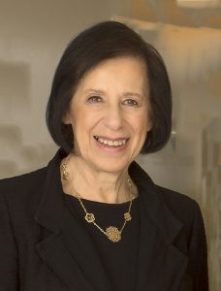 Recently, Dr. Karen C. Altfest, CFP®, Ph.D. authored the only chapter on financial guidance for seniors for the newly released third edition of The Care of the Older Person. Broadly, the book provides crucial information for those who care and provide for the swiftly growing senior population. Karen is one of few non-medical personnel featured in the book.
In the book, Karen addresses three questions that primarily trouble the aging generation:
Will I have enough to support the lifestyle I desire in retirement?
How can I address healthcare issues and costs?
How best can I leave my assets to my family, friends and causes I believe in?

To answer these questions, here are some of Karen's best insights from her chapter in The Care of the Older Person:
Financial literacy is important, and a startling number of people are unprepared for retirement.
 "According to a recent study, only 25% of Americans believe they have prepared adequately for retirement.
Reasons include: (a) lack of access to good strategies; (b) poor understanding of the retirement plans that are in place for them; and (c) believing that planning for retirement is just too complicated."
Physicians have the responsibility to recognize when a senior patient may be in financial distress.
 "[Physicians,] note when a senior is no longer able to handle his or her finances or to make clear decisions. Ask if there is someone with power of attorney for the older person, or someone the patient can reach out to."
Seniors must consider their willingness to take financial risks, especially with looming healthcare costs.
Healthcare costs have been growing about 4-5% per year in the nation. In 2017, healthcare collectively cost Americans $3.5 trillion, or 17.9% of gross domestic product (GDP). More critically for older persons, medical costs typically more than double between the ages of 70 and 90."
Know your options when preparing for healthcare costs as a senior.
"For the elderly, there are usually greater medical or personal needs costs that exceed insurance coverage. Medicare for seniors in the United States, along with supplemental insurance, can fill this gap."
"In addition, some people like to have a long-term care insurance policy. This coverage can be costly, but it can defray spiraling costs that may come from the need to live in a care facility in the future or to require assistance at home with basic activities of daily living (ADL)."
The offspring of aging parents who act as caregivers are spread physically and financially thin.
"People who are concerned about getting proper care for aging parents while simultaneously raising their own children are often referred to as 'the sandwich generation,' squeezed between the needs of the older person and their own offspring."
Proper estate planning measures must be taken to ensure assets are posthumously distributed as you desire.
"It is important for seniors to have an up-to-date will, signed power-of-attorney authorization, a person with healthcare proxy, beneficiaries for retirement accounts, and trusts, if needed."
"Dying intestate (without a will) leaves too much up to others deciding about a person's final wishes. It helps to have a letter of intent to leave heirs with guidelines for investing or distributing assets after someone is gone."
Are you caring for your beloved seniors in the best way possible?
Consulting a wealth management team can help seniors navigate the complex financial landscape of retirement and healthcare planning. Altfest has numerous financial specialists on staff who can provide hope and insight to those struggling to sort out their finances.
In addition to helping the growing senior population, Altfest specializes in working with the healthcare providers who care for the elderly, such as physicians and psychologists.
Learn more about Altfest's holistic approach to financial planning.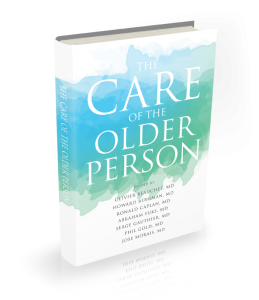 If you would like to read the full content of The Care of the Older Person, you can visit  careoftheolderperson.com to see available options for purchase.