Altfest Insights
Andrew Altfest: Finding Value in Real Estate
At our Women's Financial $pa® on November 12, 2019, Altfest Executive Vice President Karen Altfest, CFP®, Ph.D., was joined by Rémy Raisner, CFA, Founder and CEO of The Raisner Group, a real estate private equity firm, and Andrew Altfest, CFP®, MBA, President of Altfest Personal Wealth Management and Managing Member of Altfest Real Estate Management. The discussion covered a range of interesting topics, including trends in NYC real estate and beyond; what legislative changes could mean for the real estate market; and Altfest's real estate investment strategies. Karen subsequently interviewed both presenters.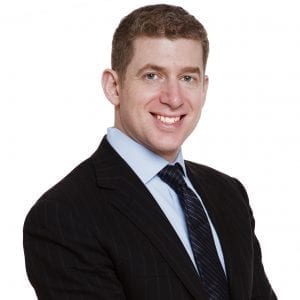 Karen C. Altfest, CFP®, Ph.D., (KCA): Andrew – You buy homes to renovate and resell.  How did you decide on that part of the market?
Andrew Altfest CFP®, MBA, (AA),: As a value-oriented investor, you look to make investments where you can buy something for significantly less than what it's worth. Usually you look for areas where you can gain an advantage over other people and information is not widely shared.  Parts of the real estate market allow that dynamic so curiosity allowed me to go to the investment opportunity.
At the same time, my wife and I got married in the South. We like going back there for a weekend to take a break from the big city. I have a hard time just vacationing so I wanted a profitable endeavor while I was there; real estate and my trips to the South intersected.
KCA: How do you negotiate to buy real estate as an investment?
AA: There are lots of opportunities to negotiate and with real estate you're talking big numbers. An additional discount can produce meaningfully fewer dollars outlaid. I think you have to recognize all the players and their motives.  You the buyer, the seller, and often a broker are involved. There are different motivations and so, for example, understanding how the system works allows you to stack the odds in your favor. I usually don't work with a buyer's broker knowing that if you work directly with the seller's broker they have an additional financial incentive to represent the buyer and you at the same time. Things could get lost in translation with a third party so it's important to set up a meeting directly with a seller and build rapport.
I bought a multi-family property from someone from Poland where people prefer doing business with people they trust face-to-face, so getting to know the seller and his wife allowed additional trust to be built. We closed the deal over kielbasa and poppy seed loaf. You need to have thick skin, be prepared to walk and be prepared to have an impact.
KCA: What is the minimum team you need to have in place to secure value in the real estate market?
AA: You definitely need a team of people.  Finding undervalued investment properties is what I focus my time on. Then there's the value-add which is improving the properties before bringing them to market. You need some combination of design ability, construction and project management. Then comes the sale of the property.  For us that's legal advice, title abstractors, brokers, contractors, designers and engineers.
KCA: How can a person determine when a good time to sell is?
AA: When the market looks extremely strong and everyone wants to buy it's a good time to sell. Usually you want to go in the opposite direction of the market. In real estate it is really easy to see when this happens- there are bidding wars and properties don't stay on the market too long and distressed properties get bid up to full market value. These are good signs that it's time to sell.
KCA: Many people watch HGTV and think they are experts because they've seen many "open concept" kitchens.  How does renovating a home really work?
AA: You have to know the market that you're selling to, if you are trying to make an improvement that will not be valued by your end buyer, or if you are selling to a group of people who value high-end finishes. The effective relations with contractors are never mentioned. Also, how you get work done reliably, on time and with reasonable prices is its own art form. I don't think that's as easy as showing a before and after picture. There's a lot of project management that goes on behind the scenes.
KCA: For people who don't have extra money to spend on homes, are there other investments or partnerships that would give them a touch of real estate as an investment?
AA: We at Altfest have always included real estate in client portfolios. We were early investors in REITS; however we are expanding to direct undervalued (primarily single family) homes in a fund format that we don't anticipate clients having to allocate a huge amount of money to.
KCA: Can you tell us how you found and negotiated for your own home?
AA: I wanted a house after I got married in 2014 and the market was showing signs of exuberance and so I patiently sat for several years. As a renter I was frustrated looking at properties and frustrated with the prices of properties. We must have seen over 50 properties and then in 2017 the L train was going to be disrupted.  You could see the wind leaving the sails of the housing market in New York City (and particularly in Williamsburg) but I had a different point of view. I thought the L train disruption was a great thing and I thought infrastructure investment was a great thing for those who take a longer-term view. So, I found a property on the market that was selling for a very low price per square foot cap rate combined with the value that I was looking for, and with the ambiance that my wife valued. I felt it was not being marketed well and I thought that the inside was in great historic condition. However, there were no pictures of the inside, just the outside which was its worst feature. So, at that point I went after the property. It took six months to actually get it because I almost lost it to many investors.  I needed to bring in experts to get a handle on some due diligence questions, but we were willing to go the extra mile to make it work.
---
Past performance may not be indicative of future results. Securities investing involves risk, including the potential for loss of principal. There is no guarantee that any investment plan or strategy will be successful or that investment return goals will be achieved. Real estate investments involve unique risks that should be considered before investing.