Altfest Insights
Webinar Replay: Tax Reduction Strategies
Please scroll down to the bottom of this article for a replay of the Tax Reduction Strategies Webinar.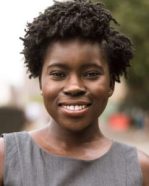 Financial Advisor, Jessica Nelson, CPA, CFP®, on March 23, 2022, shared top tax reduction strategies for clients as we approach tax season. As many people think about their tax situation in March, one of Altfest Personal Wealth Management's top tax experts share strategies related to tax efficient portfolio management, tax retirement savings strategies, and tax deductions that could work for you.
---
The following content reflects the opinions of Altfest Personal Wealth Management and our associates, and is subject to change at any time without notice. Content provided herein is for informational purposes only and should not be used or construed as legal, tax or investment advice or a recommendation regarding the purchase or sale of any security. There is no guarantee that the statements, opinions or forecasts provided herein will prove to be correct.
Past performance may not be indicative of future results. All investing involves risk, including the potential for loss of principal. There is no guarantee that any investment plan or strategy will be successful.