Altfest News
New York State Society of Orthopaedic Surgeons Selects Altfest as its Preferred Wealth Management Education Provider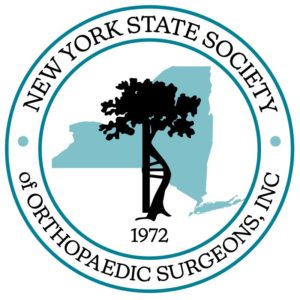 Altfest Personal Wealth Management is pleased to announce the New York State Society of Orthopaedic Surgeons (NYSSOS) has selected it to be the preferred wealth management education provider for its members.
NYSSOS is the premier organization representing the orthopaedic community in New York. The Society serves orthopaedic specialists, subspecialists, fellows, residents and their patients by helping to create an optimal practice environment in which to provide quality and efficacious orthopaedic care.
"Our relationship with Altfest demonstrates further NYSSOS' commitment to deliver value to its members throughout their professional lifecycle and beyond," said NYSSOS' president, Dr. John DiPreta.  "Our partnership with Altfest enables members to receive custom tailored financial planning and investment management education as well as complimentary consultations.  As the professional and personal demands on our members increase, we find it important to provide needed support and services to promote their education, resilience, and well-being.  Our relationship with Altfest underscores this commitment to our members."
Andrew Altfest, CFP®, President of Altfest Personal Wealth Management, said, "We are honored to have been selected by NYSSOS.  Since its founding in 1983, Altfest has served the distinct financial planning and investment management needs of physicians.  As NYSSOS' partner, we will offer members timely, helpful, and usable financial planning information through a variety of means, including webinars, and email communications.  We encourage members to take advantage of our educational content, which includes topics such as Tax Reduction Strategies, Retirement Planning, Investment Management, Estate Planning, and Risk Management as well as our complimentary consultations."  "Given our many years of service to doctors," Altfest continued, "we well understand the crucial part financial planning education plays in promoting their personal wellness.  Altfest is gratified to have been chosen for this important role."
To learn more about NYSSOS, including its benefits for orthopaedic surgeons, please visit www.nyssos.org.  To learn more about Altfest, including its educational webinars, other informative content, and complimentary consultations for orthopaedic surgeons, please visit www.altfest.com/physicians or contact Jesse Frehling at jfrehling@altfest.com.
---
Altfest does not provide tax, legal, or accounting advice. In considering this material, you should discuss your individual circumstances with professionals in those areas before making any decisions. Registration does not imply a certain level of skill or training. For its sponsorship of this program, New York State Society of Orthopaedic Surgeons receives nominal financial support from Altfest Personal Wealth Management to help underwrite association programs. Investing in securities involves risks, including the potential for loss of principal. There is no guarantee that any investment plan or strategy will be successful.