Event
Loss of a Loved One: Planning for the Recently Bereaved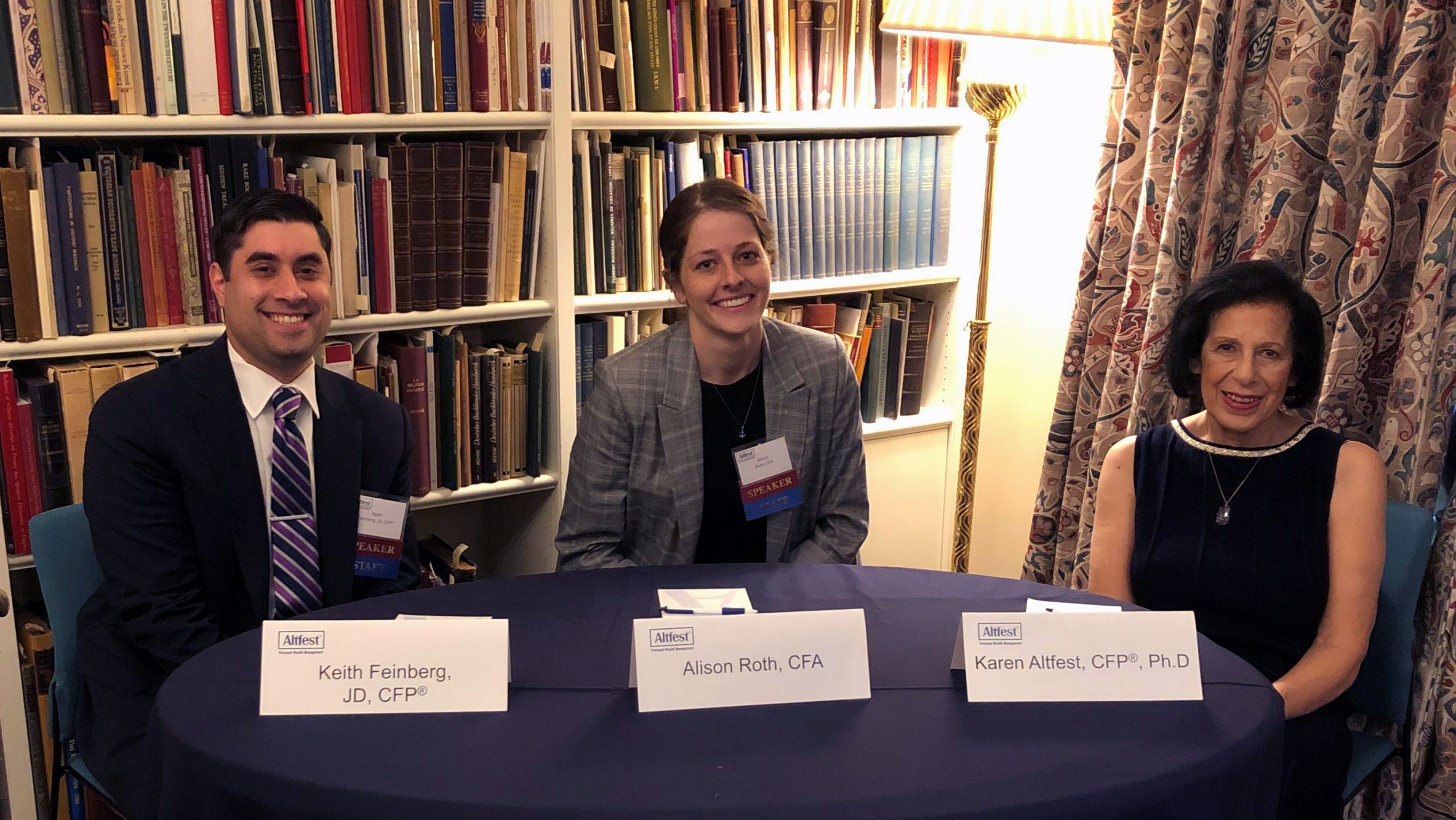 On Thursday, October 17, 2019, Altfest Executive Vice President Karen Altfest, CFP®, Ph.D. was joined by financial advisor and estate attorney Keith Feinberg, JD, CFP®, and financial planning specialist Alison Roth, CFA, at the Grolier Club for Loss of a Loved One: Planning for the Recently Bereaved.
The team, having specialized experience in estate planning in the wake of a loved one's passing, gave an engaging presentation with insight on how to best manage one's finances and offered tips on how to develop a worry-free estate plan.
Below is an audio recording of the event for you to listen and share at your convenience.
If you have any financial questions as you think about your own estate plan, we encourage you to reach out to your Altfest advisor, or schedule a complimentary consultation at this link.