Wealth Matters for Physicians
3 Key Financial Questions to Ask Yourself Right Now
1. Could I be saving more on my taxes?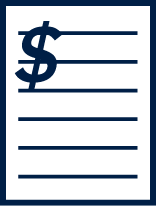 Whether you work for a hospital or a private practice, recent changes in tax law likely affected you as a physician in New York. Ensure your tax planning accounts for 
NY state estate taxes
 and not just federal. If you are nearing retirement, the recently-passed SECURE Act impacts a number of tax-related items, including when you have to start taking Required Minimum Distributions (RMDs), which now begin at age 72 instead of 70½.
2. Are my investments optimized for today's market?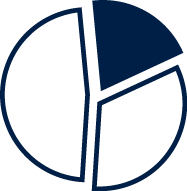 With the market at an all-time high, you want your portfolio to be well-positioned for both potential opportunities and potential risks. Ensure you're not over-concentrated in areas that may have performed well recently, but may offer lower returns moving forward. Most importantly, work with your financial advisor to properly diversify your holdings to align with your financial goals, and to take an appropriate defensive position in both stocks and bonds to account for today's market.
3. Is my retirement plan on track?
Whether you are a resident or a seasoned physician, saving for retirement should be an important part of your financial plan. Work with your financial advisor to align your portfolio mix with your risk tolerance. If you have a company-sponsored plan, make sure you are taking advantage of the best retirement savings opportunities beyond just the 401(k) or 403(b). 457 Plans can be excellent tax-savings vehicles for physicians above a certain tax bracket.
It is important to make financial decisions with your whole financial picture in mind. As a member of the Medical Society of the State of New York, you are entitled to a complimentary consultation with Altfest Personal Wealth Management. Learn more at altfest.com/physicians.
Click here to schedule a complimentary consultation, or contact Aron Lenkowsky directly at alenkowsky@altfest.com or (212) 406-0850.
---
Past performance may not be indicative of future results. All investing involves risk, including the potential for loss of principal. There is no guarantee that any investment plan or strategy will be successful. Altfest does not provide tax, legal, or accounting advice. In considering this material, you should discuss your individual circumstances with professionals in those areas before making any decisions.
more updates
Altfest News
Wealth Matters for Dentists
Wealth Matters for Psychologists
Altfest Insights
Altfest News
Altfest News
contact
Share Your Story
Only by placing you at the core of everything we do can we truly meet your needs. We've found that the most successful solutions begin by asking the right questions.
Get in Touch
Notice about MyAltfest
We've noticed that you are a frequent user of the MyAltfest functionality of our site. As of 1/16/2019, we will be replacing this old MyAltfest with a new and improved MyAltfest. You can see this live now by clicking the icon in the menu.
Please contact your Altfest advisor if you are not currently setup to take advantage of the new MyAltfest